How to Drive Year-End Productivity and Engagement
It happens to all of us. Winter rolls around, and we suddenly have no energy. As the sun sets sooner, year-end productivity loses momentum. Although relatable, this loss of stamina can be frustrating going into the fiscal year's final quarter.
Cristaux International is based in Chicago, so we are no strangers to the end-of-the-year blues. We have various tools and tactics in place to help maintain engagement through the end of the year. With these best practices, we wish to empower your team to finish the year strong.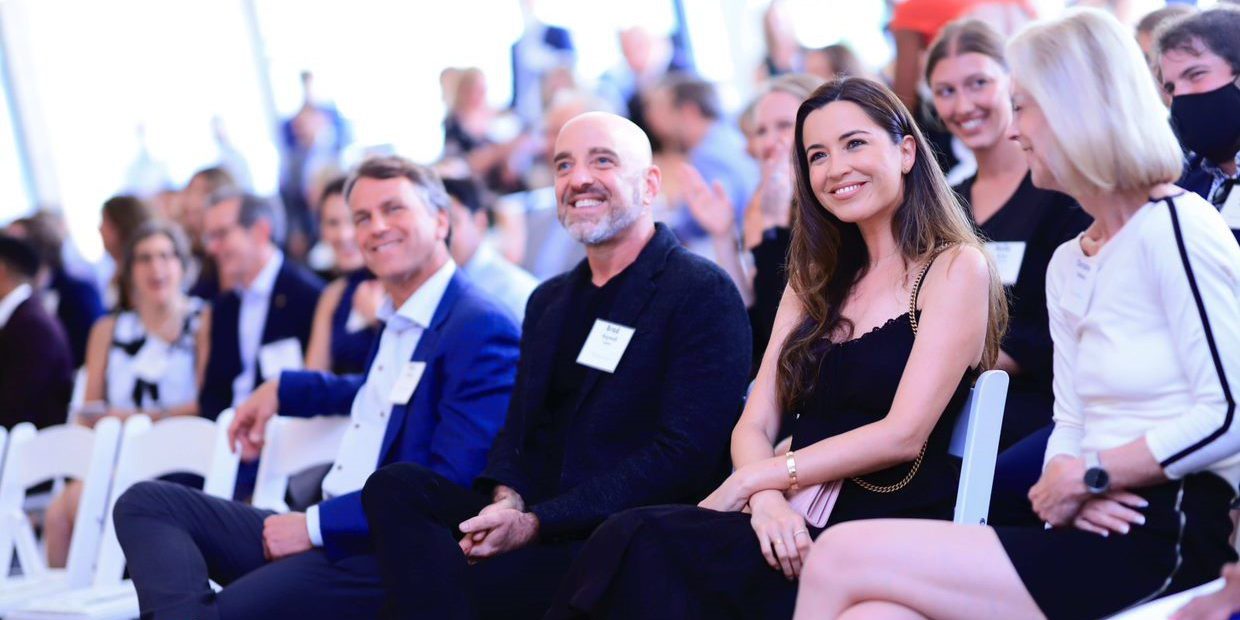 Causes + Recommendations for Improved Year-End Productivity
Productivity is sensitive because it can be impacted by many different factors. It's important to reach out to your team and to figure out what's going on with them. From there, you can go forth with a strategic plan of action to address various issues.
1. Seasonal Affective Disorder + Employee Engagement
Seasonal Affective Disorder (SAD) may have an underrated effect on your team. SAD occurs when people experience greater feelings of fatigue and depression during the time of the year with less sun. This effect makes your team members less motivated and less engaged at work. Possible treatments for SAD include light therapy and physical exercise.
Additionally, some staffers are just plain tired by the end of the year. They've put in a lot of effort and time over the past three quarters and find themselves nearing the finish line. You may start to notice morale and motivation dip, realizing you need to keep employees engaged.
Recommendations: You may not be able to complete a 180-degree transformation in one day. However, you can implement new programs or benefits to help reinvigorate your team members.
Implement an employee incentive program.
Evaluate individual performance and goals during one-on-one meetings.
Provide opportunities for creativity and fun.
Revisit company values, mission, vision, and goals.
Organize and host an end-of-the-year event complete with team building.
Start an employee recognition program. Perhaps, name it "12 Days of Recognition" and begin each day by acknowledging and applauding your staff's accomplishments.
Revamp your office's decor. This does not need to be holiday themed. You can incorporate new colors or elements to reenergize your team.
Encourage employee hobbies and passion projects by hosting an EOY show-and-tell, grade school style.
2. Holidays
The end of the year is known as "the holiday season," so some of your staff may request to use their vacation time to celebrate with loved ones. Additionally, other employees may want to use their allotted paid time off (PTO) before it expires at the end of the year. With more people out of the office, it's important to have procedures in place to accommodate those absent.
Recommendations: To maintain year-end productivity and to fill gaps when needed, you can conduct cross-departmental training. In case of extended absence, other members of your team can step up and take on temporary responsibilities. This will help your various teams and systems continue without major disruptions.
Also, we recommend that you recognize all holidays because every occasion is important and special. By recognizing all festivities, you show that you strive for an inclusive and respectful company culture. Additionally, you can encourage employees to use PTO earlier in the year during other celebrations.
3. Increased Sicknesses
As the winter closes in, levels of sickness increase. Common colds and the flu are easily spread because we spend more time inside during the colder months. Also, dry and cold air may weaken our immune system. Additionally, the COVID-19 pandemic has added pressure to better manage sicknesses at the workplace.
In addition to those taking time off for vacations, other employees may need to take time off to recover from illness. These short-term vacancies may disrupt year-end productivity if not accommodated.
Recommendations: It's important to maintain a productive yet healthy business. You may want to try the following tips.
Conduct cross-departmental training so team members respond accordingly and support each other in times of emergency absences.
Organize corporate wellness programs and new company benefits to share resources and to combat the uptick in wintertime illnesses.
Encourage unwell employees to take time off to recover more quickly.
Make remote work possible to contain the spread of colds, flus, and more.
4. Inclement Weather
Winter may bring snow, ice, and freezing temperatures. Some days, extreme weather may close schools and businesses. Poor weather conditions are out of your control but may have a large impact on your business.
Recommendations: In the event that it may be unsafe for your employees to commute to your office, you may want to implement a remote working model. This way, your team can work safely from home. They may not be able to achieve everything they could in person, but they are able to maintain productivity and connection with others.
Also, it's important to make sure your offices are physically prepared and insulated for wintery conditions. There's nothing like extreme weather to derail year-end productivity. Ensure your staff is healthy and happy at work. Your team shouldn't have to wear their winter coats inside.
Productivity Stops for No Season
One can easily use the end of the year and winter-inspired laziness to justify a dip in production and engagement. However, we believe in you and your team to keep up your momentum and to end the year on a strong note. It's the last lap now, so how are you going to finish the race?
Contact Cristaux to start designing your employee recognition program today.