Glossary: Award and Recognition Terms to Know
In the world of recognition, there can be a bit of a learning curve. It's a big undertaking to create and manage an awards program, especially if you're new to design and manufacturing. At Cristaux, we strongly believe in supporting our clients throughout the entire creation process. This glossary of award and recognition terms is a valuable resource for those wanting to learn more about types of creations, programs, Cristaux's solutions, and more.
Award Creation Terms
There is a vast array of creations and award types to complement diverse recognition programs. The following terms can help organizations decide which concepts may suit their vision best.
Building replica
A building replica is a miniature model of a structure. Award designers develop a concept from the building's blueprints, dimensions, and character. These pieces are very precise and can use the same materials as the buildings they emulate, like marble and metal.
Company branded
Company branded awards and gifts capture an organization's culture, character, and image. These creations can feature brand colors, recreations of logos, engravings of company values, and more. Examples of branded creations include event awards and employee gifts.
Custom award
Custom awards are recognition pieces and trophies that showcase unprecedented and unique designs. Clients collaborate with our design team to bring a one-of-a-kind vision to life. These pieces take longer to fabricate because they are not readily available. Also, custom creations require a larger budget for the special service involved. Last, these pieces may feature more distinct personalization and special details.
Deal toy
Deal toys are a type of recognition used to honor completed business transactions. Achievements to commemorate include acquisitions, mergers, and fundraising. These awards and gifts are a tradition in the financial industry. Deal toys are often thought of as more fun and creative than financial tombstones. However, the terms are almost always interchangeable.
Financial tombstones
Like deal toys, financial tombstones are recognition pieces designed to celebrate business deals. Examples of accomplishments to honor include partnerships and new building developments. Many may think that financial tombstones are more traditional than deal toys because of their history in the financial industries. However, the terms can be used in place of each other.
Internal signage
Internal signage consists of plaques used to decorate corporate and organizational spaces. These creations often feature branded details. Examples of internal signage include conference room signs and personal office plates.
Plaque
A plaque is a type of recognition typically made in the shape of a tablet. These creations are often fabricated from wood and metal. Also, they are often hung on walls or propped up with a kickstand. These creations can be used to recognize employee performance, certification programs, and more.
Product replica
A product replica is a recreation that captures the likeness of a good that is essential to a brand. These creations capture an organization's story and grow brand awareness. Pieces like these are known for great precision. Product replicas can celebrate business anniversaries, new product development, and more.
Select creations
At Cristaux, we've created a category for select creations, or pieces that don't quite fit with other types of awards. This group includes display pieces, lapel pins, medals, paper weights, luggage tags, vases, and other gifts. These concepts often test conventional recognition manufacturing. Also, they showcase some of the most creative and unique designs.
Stock awards
Stock awards and gifts are repurposed and classic concepts. Cristaux clients can select and order pieces from our stock collection. These creations are readily available and quickly sourced. Also, stock options are cost-effective because they don't require the same unique services as custom awards and feature quicker turnaround times. Last, stock pieces can be personalized with company branding and recipient information.
Personalization Terms
Personalization makes awards and gifts special. Unique and customized details add new meaning to recognition pieces. Below are definitions of popular personalization methods and other key terms.
Learn more about personalized awards and other techniques.
Color fill
The color fill process allows etched areas and grooves to be filled with color for added details. This personalization method is often paired with sand etching. This technique helps text, logos, and more stand out in a design. Additionally, colors can be standard like black and white or specialized to feature company branded hues like blue and red.
Digital printing
Digital printing is a popular choice for personalization. UV or digital printing machines print ink directly onto a material and uses ultraviolent light to cure the ink. Through this method, award vendors can print any text or image. Also, this technique works well with non-flexible materials like stiff paper, metal, and acrylic. However, reflective materials like crystal may reflect light onto the printer heads and damage them. Last, these print machines can only print onto pieces that fit its height requirement, and each machine allows different sizes.
Pantone Matching System (PMS)
The Pantone Matching System (PMS) allows award vendors to recreate exact colors. This tool is often used to clone company branded colors. For instance, engravings and materials can be colored to match an organization's brand guidelines. PMS colors include every hue of the rainbow, like yellow and violet.
Personalization
In the world of recognition, personalization is any form of decoration. This includes a text or image featured on an award, trophy, or gift. Creations may include the following personalized information:
Award recipient name
Recognition program name
Organization name

Year of recognition
Inspirational quote
Business logo
Sand etching
Sand etching is a personalization method that creates grooves on the surface of different materials. To sand etch an award or gift, a production team member will apply a mask to the piece and cover the areas that will not be etched. Then, they blast the piece with high-pressured sand.
The created grooves may be filled with color. When left unfilled, the pieces may have a smoky and elegant finish. Also, sand etching typically yields the best results with glass, crystal, and stone. Different materials and sand types can create diverse effects.
Cristaux Solution Terms
Creating custom awards and unique recognition programs calls for tailored solutions and committed departments. The following terms help illustrate Cristaux's creation process and offerings. Our different solutions are designed to support logistics and grow programs.
Art department
Cristaux's art department is where clients finalize personalization. Customers work with our team members to collect and approve of the personal details featured on awards and gifts. Here are the steps to the personalization process.
The client completes the personalization template given to them by their account manager. The information in this template often includes recipient names, award names, and year of recognition. Also, the finished template is used by our production team so that they know what to feature on each award.
The client receives their final art proofs, or digital mockups of their personalized pieces.
The client must approve the final art proof within 48 hours.
Creative department
Cristaux's creative department is where clients decide on their creation's design. When creating custom pieces, customers collaborate with designers to develop a concept for their awards or gifts. This process includes consultation and rendering services. Our team members share virtual design mockups with the client for approval. During the onboarding process, team members identify the best materials, colors, production methods, and more for each design and budget.
Drop shipping
Drop shipping, or split shipping, is Cristaux's proprietary shipping solution. We ship awards, trophies, and gifts anywhere clients need them. This service is often used to send personalized pieces to recipient addresses. For example, remote workforces and virtual events can have awards shipped directly to each honoree. Also, Cristaux staff prepares each parcel and provides clients and end recipients with tracking information.
Inventory management
Inventory management allows clients to store their inventory at Cristaux's facilities, lock in at fixed costs, and have guaranteed pieces for their recognition programs. Here's how it works. Clients sign an inventory management agreement that can be renewed every two years. During the duration of the agreement, clients have a readily available and protected inventory. Also, they pay for the awards at the agreed upon rates during that period.
Microsite management
Microsite management is a Cristaux solution that consists of our team creating and maintaining a website dedicated to a client's program award reorders. A microsite allows award recipients to order additional pieces, and clients can collect commissions from those orders. Our team will fulfill, package, and ship each order. Also, Cristaux staff will provide daily support and conduct quarterly check-ins to review the microsite with clients and make any required changes. Last, we can provide customers with data and analytics that measure the performance of their microsite.
Rapid prototyping
In the world of recognition, we use rapid prototyping to create cost-effective and tangible mockups of design concepts. This solution helps ensure customer satisfaction and confidence in their awards and gifts. Before the official production starts, clients can review the prototype and make any final changes if needed.
White glove services
Cristaux's white glove services offer unique benefits to elevate recognition events. Our team offers studio photography and videography to showcase awards in an elegant way. Also, on-site engraving can add a unique experience for honorees and attendees. Once recipients receive their awards, they can see their pieces engraved in real time.
Award material terms
Awards, gifts, and trophies can be made from a broad range of materials. Popular materials include metal, wood, stone, and glass. Below are definitions for other materials and fabrication processes.
3D printing
3D printing is a manufacturing process that consists of printing a 3-dimensional design layer by layer. Uniquely equipped, 3D printers can be used for creating prototypes, lasering inside crystal pieces, and scanning already made awards. Vendors can use different materials when 3D printing. At Cristaux, we often use resin when creatin 3D-printed elements.
Acrylic
Acrylic is a type of plastic that can be melted and poured into custom molds. It is a versatile material because it comes in many colors and can be perfectly matched to a business's brand guidelines. Additionally, different elements can be embedded in acrylic by placing the piece in a mold and then pouring liquid acrylic around it.
Crystal
Crystal is a common awards material known for its durability and ability to refract light. It has a low working temperature, making it easier to sculpt than other materials. Also, it can be heavy when used in large quantities. Different types of crystal include optical crystal and lead crystal.
Lucite
Lucite is the best type of acrylic in the industry. It offers a smooth and hard finish without being too heavy. Also, this material is cost-effective and often used to create deal toys and larger designs.
Award program terms
There are countless kinds of recognition programs. From appreciating business partnerships to celebrating employee achievements, awards and gifts can be used in many ways. The following terms explain some popular award programs.
Certification programs
A certification program honors those who complete an educational program, training, or similar qualification. Certification awards are often personalized with recipient information and company branding. These programs inspire individuals and organizations to complete certifications that improve their competitiveness and bring in more business.
Custom corporate gifts
Corporate gifts are mementos given to employees, customers, business partners, and others in a professional setting. These creations are meant to strengthen workplace relationships. Examples of custom corporate gifts include luggage tags, office accessories, and champagne flutes.
Check out our corporate gift guide for ideas and inspiration.
Employee recognition
Employee recognition programs positively acknowledge a staff member's actions or performance at work. These programs can help improve company culture and employee satisfaction. Appreciation may be public, private, casual, or formal. Effective programs often tie recognized achievements to organizational goals. Employee awards can honor performance, merit, and more.
Event awards
Event awards and trophies are given to recipients at organized occasions to recognize a range of achievements. Honorees can be individuals, teams, or whole organizations. The tangible awards can come in the form of plaques, medals, and more. Examples of occasions suitable for awards include sports tournaments, fundraising galas, industry events, and annual recognition ceremonies.
Milestone awards
Milestone awards honor major, once-in-a-lifetime accomplishments. For instance, organizations can celebrate business anniversaries, expansions, employee retirements, business deals, partnerships, and distinctions. By creating a milestone award program, businesses can promptly create personalized awards for different achievements.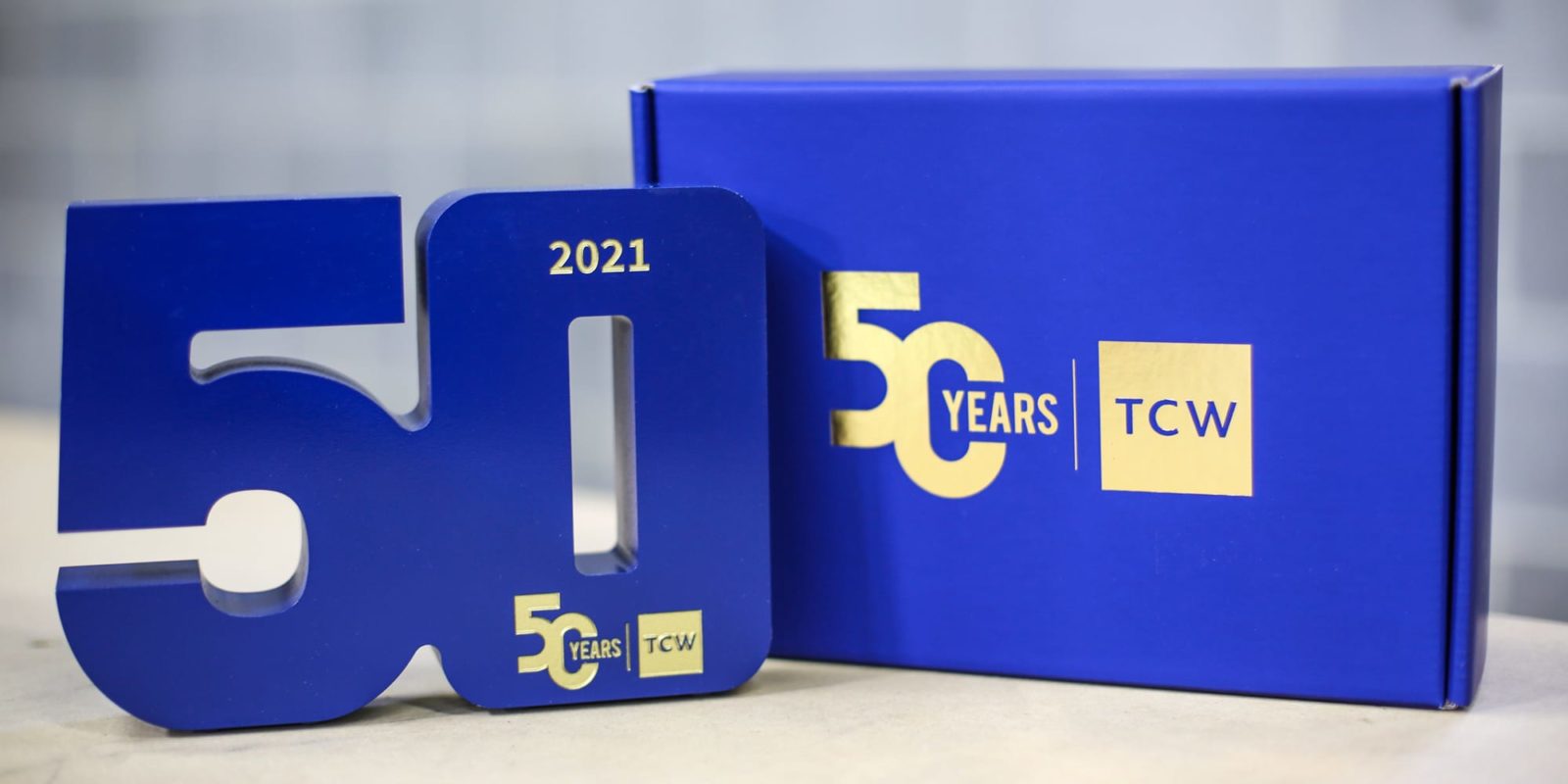 President's club
A president's club honors top-performing salespeople within an organization. These recognition programs are often held annually and may include president's club awards and exclusive vacations. Each year, a new set of recipients can be celebrated.
Sales awards
There are many types of sales awards that recognize a company's outstanding salespeople. For example, sales recognition programs can commemorate growth, performance, and leadership. Also, award designs can feature details unique to a brand and include measures of success.
Years of service
A service award program recognizes employees for the time they have spent working for an organization. Staff are typically recognized for one, three, five, ten years of service, and so on. Honoring work anniversaries inspires team members to remain loyal to the business and improves employee retention.
Final thoughts on recognition terms
These award and recognition terms are just the tip of the iceberg. As modern businesses evolve and priorities change, so do appreciation efforts and rewards. With this glossary, you can better identify which creations, materials, solutions, and programs are best for your business.
Contact Cristaux to ask about your recognition program.