Corporate Awards: How to Feature Your Brand
Your brand is the glue for your organization, bringing together your team members and customers. When designing corporate awards, it's essential to proudly feature your brand. Make sure people know your image and the value you place on recognition.
At Cristaux International, we design company branded awards every day. More importantly, we use state-of-the-art and exciting technologies to modernize awards, trophies, and gifts. We're excited to see how you incorporate your brand into your recognition vision.
Why Branding Is Important
One crucial aspect of creative award design is figuring out how to feature an organization's brand. This is important because it's a missed opportunity otherwise. Your custom awards are an extension of your company. They can be a meaningful tool for boosting brand awareness. Additionally, you can improve perceptions of your brand for your clients, employees, vendors, and stakeholders.
Ideas for Corporate Awards
Just like naming a business or deciding on a logo, there are countless ways to feature your brand in your creations. While browsing the following examples, you can reflect on what would best fit your program.
Logo Recreation
Your logo is your trademark, a symbol used for identification and unity. You can recreate your logo using diverse materials and techniques. For example, we used crystal panels to recreate Withum's logo for these modern awards. The finished pieces are clean and striking.
Company Colors
Some brands are so strong that just a color reminds you of them. Think of McDonald's golden arches or the red of Ferrari automobiles. Advanced technology like the Pantone Matching System (PMS) can clone your company brand's colors for your recognition pieces.
Exemplary pieces that used PMS include: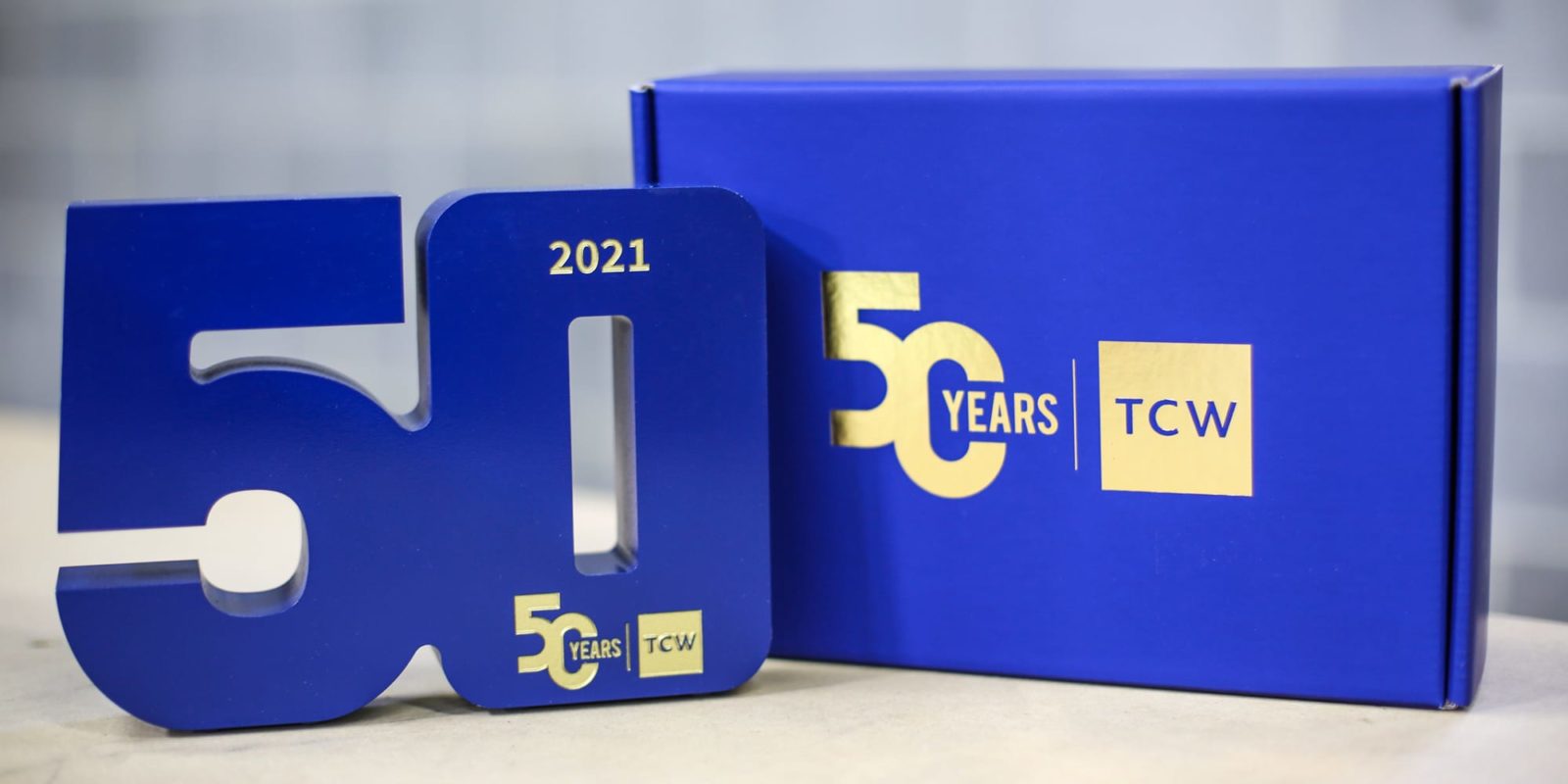 Foundational Members
Where would your organization be without your founders? Some recognition programs celebrate their foundational members by featuring them in custom figurine awards. For instance, the James Beard Foundation Awards feature the famous man himself. We spent at least 25 hours remodeling his face, to ensure perfect custom medals.
Building and Product Replicas
The objects that best represent one's organization include its central products and properties. The Cristaux team specializes in product and building replicas because of the importance we place on precision.
Examples include:
Company Values
For an inspirational employee recognition program, you can incorporate company core values into your design. Words can motivate your team members and remind everyone what you all are passionate about.
For our first example, we engraved Activision's core values into metal pieces. The final effect was simple yet powerful. Second, we created a unique fingerprint design for AOL's employee recognition pieces. This project is one of our favorite concepts we've worked on.
Corporate Awards Tell Your Story
Your organization has achieved exceptional milestones. Now, it's time to celebrate the brand that made it possible. You can opt for classic concepts and dare to try something new. Regardless, your brand will center your program and award design, to create something special.
Contact Cristaux to learn more about featuring your brand in custom creations.