Recognition Holidays: Ways to Celebrate Every Month
With 12 months in a year, there are countless opportunities for you to recognize and appreciate those who support your organization. Whether rewarding employees for hard work or promoting customer loyalty, a yearly calendar of recognition holidays can help you plan accordingly.
The Cristaux International team is dedicated to helping you develop recognition programs for your company. We have expertise and a passion for innovation guiding us in the world of recognition. We want all our clients and you to feel empowered and informed when making recognition decisions.
A Calendar of Recognition Holidays
After 14 years of making diverse creations, our team has noticed many trends. As different months pass, unique occasions are celebrated. Below are ideas of recognition holidays you can commemorate each month.
January
January is a busy month for recognition. With the start of the new year and in the midst of award season, the spirit to appreciate those around us is strong. Consider celebrating the following holidays in January.
National Mentoring Month
National Thank You Month
National Mental Wellness Month
New Year's Resolution Week during the first week in January
International Thank You Day on January 11
February
Outside of work, February is centered around Valentine's Day. You can use this day as an opportunity to create promotional products for customers shopping for loved ones.
Additionally, there is a big professional holiday that sometimes starts at the end of February. Employee Appreciation Day is celebrated on the first Friday of March every year. Leading up to Employee Appreciation Day, Employee Appreciation Week starts at the end of February or the beginning of March. Take this time to recognize your team with employee appreciation awards.
Discover 50 creative employee recognition award names in this blog post.
March
As spring takes hold, March has a few holidays you can celebrate with the change in seasons. Consider creating recognition pieces for the following occasions.
International Women's Day on March 8
International Day for Achievers on March 24
National Mom and Pop Business Owners Day on March 29
You can use any of the above holidays to celebrate clients, customers, or partners. Perhaps, you use International Women's Day to honor your woman business partners with a gift. Also, you can celebrate your small business vendors with custom corporate gifts.
April
April is known for Easter. However, there are plenty of professional recognition holidays that you can celebrate with your team. You can design custom awards for any of the following commemorations.
National Stress Awareness Month
National Volunteer Week during the third week in April
World Creativity and Innovation Day on April 21
Earth Day on April 22
May
As flowers begin to bloom, you can organize moments of appreciation for your employees and customers. The following holidays can inspire your springtime recognition efforts.
First, Mother's Day can serve as the theme for a promotional program for your customers. You can design a promotional product to drive brand awareness, while celebrating an important holiday. For example, you can create a ring holder from crystal, as an additional gift for your customers. Mother's Day is on the second Sunday of May.
Second, May is Global Employee Health and Fitness Month. Corporate wellness is essential to employee productivity. You can develop employee incentive programs complete with custom awards, to inspire your team to improve their health and to feel their best.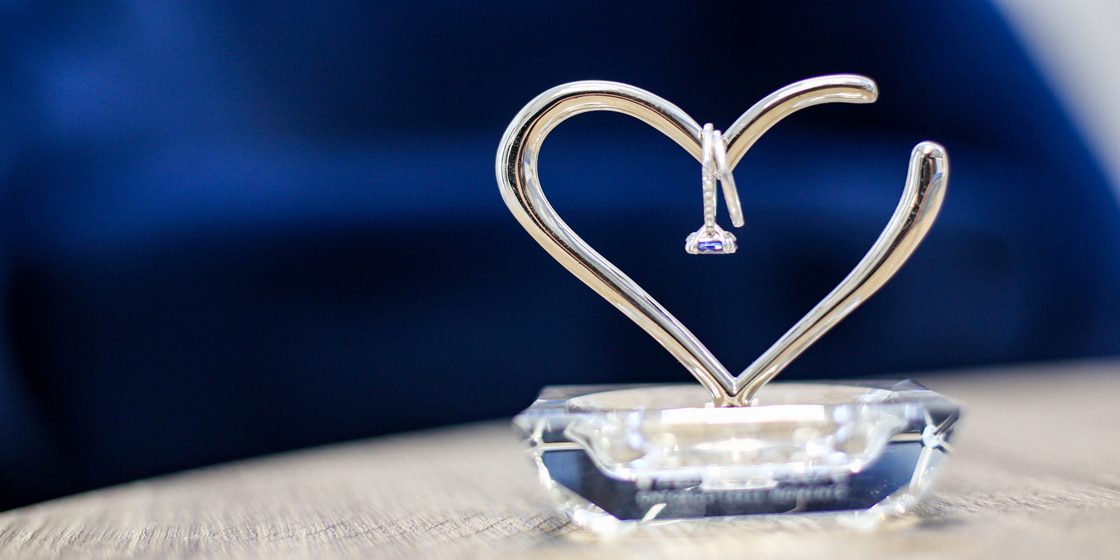 June
With the end of the school year and the start of summer, it's easy to put recognition programs on the back burner. However, there are many opportunities for you to keep employees engaged during this month. Consider these recognition holidays to start your summer on a high note.
LGBTQ Pride Month
Do Something Nice Day on June 1
Father's Day on the third Sunday of June
Industrial Workers of the World Day on June 27
July
July is known for Independence Day. During the summer, we recommend that you take this time to celebrate major business deals with custom deal toys. Whether it be a new partnership or reaching fundraising milestones, business deals are most appreciated with a tangible recognition piece.
August
As children return to school, your employees return to the office with restored focus. It's important to use this month as a chance to inspire your team to improve engagement before the end of the year. For example, you can use one of the following holidays to focus your employees on personal health and efficiency.
National Wellness Month
National Simplify Your Life Week during the first week of August
Be Kind to Humanity Week during the last week of August
September
September is a big month for employee appreciation and recognition. You can design a recognition program centered around one of the following holidays.
Self-Improvement Month
Labor Day on the first Monday in September
National Day of Encouragement on September 12
Positive Thinking Day on September 13
World Gratitude Day on September 21
Any of these occasions can be used to refocus your team by incentivizing goals, encouraging positivity, and maintaining a healthy workplace culture.
October
With the start of the year's last quarter, October is a great time to show gratitude for the various people who supported your business throughout the year. The following holidays can be used to celebrate different groups.
Customer Service Week during the first full week in October
You Matter to Me Day on October 7
National Boss's Day on October 16
Additionally, you can create President's Club awards or sales awards to recognize your best sales staff during the last quarter of the year. After a year of hard work, they deserve personalized recognition.
November
November marks the beginning of the holiday season. Within your organization, there are many ways for you to show gratitude for your team. For instance, you can create custom gifts for World Kindness Day on November 13. Also, you can celebrate the small businesses that support you on Small Business Saturday. That holiday is on the Saturday after Thanksgiving which is on the fourth Thursday in November.
December
We've made it to the last month of the year, so it's quite fitting to use this as your last chance to show appreciation before the year's end. Consider the following recognition holidays for your own team.
Extraordinary Work Team Recognition Day on December 4
National Salesperson Day on the second Friday of December
National Thank You Note Day on December 26
Recognition Holidays All Year Long
A healthy and rewarding company culture cannot be built in a day. It takes time and effort to show your team you care. With this calendar of recognition holidays, you can plan your programs months in advance and grow your business.
Contact Cristaux to start creating your recognition program today.