Six Reasons an Employee Recognition Program is Essential to Your Business
Employee recognition is one of those things everyone in business loves to talk about. It's because time and again studies show that employee recognition programs can have huge tangible and intangible benefits. Still, some leaders just aren't convinced that there's a good return on recognition. We know that these leaders have got it wrong, and we're sure that recognition works. Here are six reasons it does.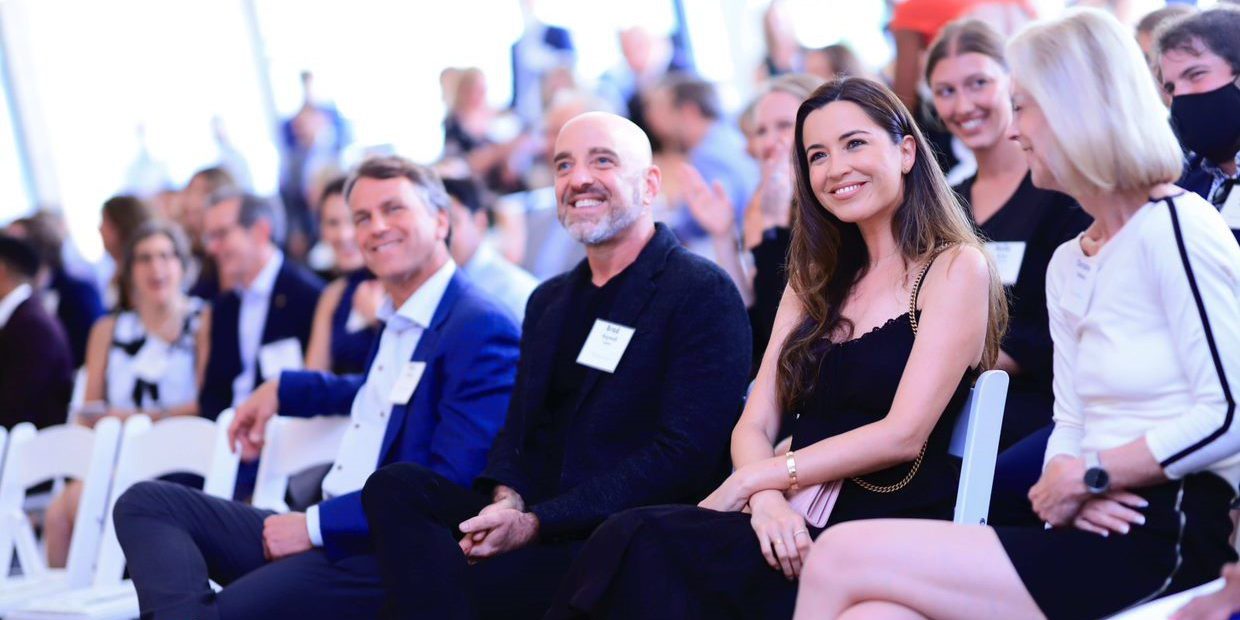 Why Recognition Is Essential
Top talent expects to be recognized.
Successful organizations depend on astute, talented employees. Whether you're trying to retain or recruit the top talent in your arena, you must offer competitive compensation, growth opportunities and consistent recognition. Star employees excel at what they do, and they want to be noticed. A strong employee recognition program is a huge recruiting asset and can also have a positive impact on turnover. After all, placing priority on different types of recognition says a lot about your organization's culture.
Find out more about why employee recognition is important.
Motivation increases engagement and performance.
The opportunity to earn recognition for a job well done tends to motivate employees to work smarter and harder. This uptick in motivation translates into stronger employee performance and increased engagement. Both are essential factors when it comes to your organization's financial strength. Leveraging engagement with regular recognition is a simple way to drive organizational strength. In fact, good recognition programs routinely rank up there with career opportunities and organization reputation when it comes to what impacts engagement the most.
Incentives drive business strategies.
As a leader, you want to encourage behaviors that have a positive impact on your organization. One of the best ways to do so is by actively recognizing the behaviors that matter the most to your organization's success. You can motivate employees to provide stellar customer service with an employee incentive program. If you start recognizing team members who are going above and beyond for customers, you'll provide a model for what others should do and inspire them to strive for recognition too.
You can separate underperformers from big achievers.
If you implement and monitor an employee recognition program, you'll notice more than just financial positives. You'll also start to see who's performing and who isn't. Let's say you give out financial tombstones for significant deals. You'll be able to actually see who's working hard, who's excelling and who's simply falling behind by glancing at their desks. You can use what you learn from recognition programs to retain consistent performers and stellar achievers, while weeding out employees who lack motivation.
A positive work environment fosters creativity.
Motivated employees who are happy with the recognition they achieve contribute to a buzzing, positive workplace. When you master recognition, you're encouraging your employees to work better both independently and as a group. You're also encouraging greater creativity. The people in your organization will think outside the box if they know they'll be recognized for it.
Happy employees make happy clients.
At the end of the day, there's no such thing as a happy client without happy employees. When the people who work for your organization feel good about what they do, it rubs off on clients. Engaged employees provide better customer service, which is a key factor in driving return business. Of course, it works in reverse too. The happier your clients are, the easier it will be for your employees to meet their needs.
Recognize and Grow
All these benefits of employee recognition can add up to big financial results. When you recognize people for a job well done, you drive them in a myriad of positive ways. That translates into better financial returns, and that's the bottom line. At Cristaux International, we provide unique, custom recognition products because we love to revel in the success of our amazing clients.
Contact Cristaux to being designing your employee recognition program today.